Like i told you yesterday that instagram was hot over late singer's Aaliyah's lifetime movie produced by Wendy Williams (Can't wait to watch her talk show today, to know what the hot topic would be-she has certainly made herself the hot Monday gist).
Many people felt bad over the movie from poor casting, poor acting and alas murdering the girl's life and musical career in the name of acting her life time.Aaliyah's Bff, Timbaland took his own anger to the next level probably because it's his girl, Aliyaah that's involved, he expressed his disapproval of the movie via so many memes criticizing the movie.
See it all below..


Above the actors who acted the characters of the stars below…any semblance???.Timbaland is angry!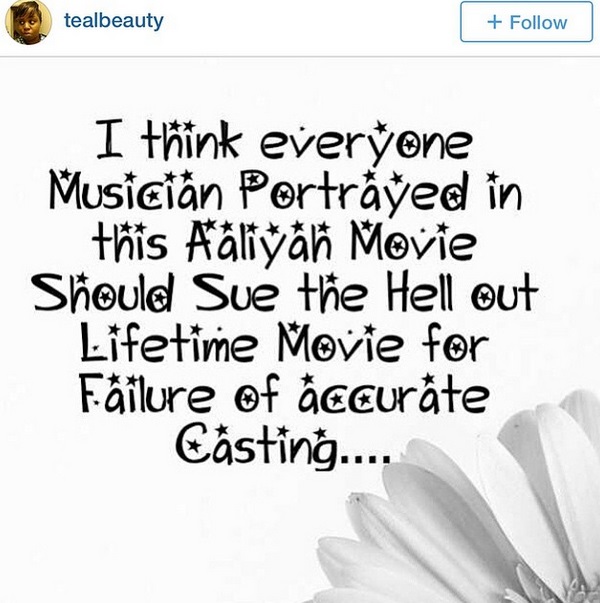 And the mocking fans jumped in with caricature Biopics…Lol

Lol @Krisjenner's own! badass people.
Cotinue to RIP, Aaliyah!